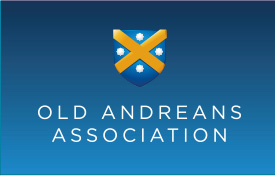 Old Andreans Association Online
The online network for Alumni of St Andrew's Cathedral School and Gawura
Through OAA Online you can search for your peers, browse photo albums, register for reunions, keep up to date with the latest news and events from the SACS community and generally keep in touch with each other and the School.
Register below to reconnect with SACS and join the OAA Online community!
Reunions & Events
The Old Andreans Association runs 1, 5, 10 and 20 year reunions each year, and 20, 40 and 50 year reunions by request. They also hold a series of special events such as Learning the Ropes, Choir Sunday and the Generations Lunch.
Member Directory
Stay connected with your friends from school. Update your details so we can invite you to reunions and Old Andrean events, and to receive your quarterly e-newsletter. Find friends that you've lost contact with or advertise your business with our new Business Hub.
History
St Andrew's Cathedral School has a proud history of 135 years. From 27 students in 1885, we are now a proud comprehensive, coeducational K-12 school with 1300 students. Explore our history on the archive timeline, and add your own photos and milestones. Recall fond memories with the photo board and learn about our Old Andrean Hall of Honour recipients.
The Old Andreans Association
The OAA Council is made up of Old Andreans who are enthusiastic about keeping school connections active. The meet regularly to facilitate events, reunions and to support the Old Andrean and school community.